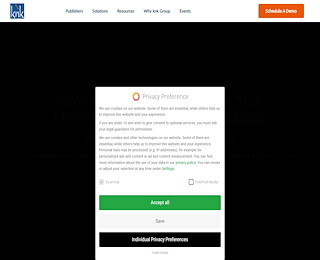 Our accounting app is designed to be a comprehensive solution for all your bookkeeping duties. Publishers that invest in the best publication and printing software soon discover it lacks many features dedicated to accounting duties. We have designed a platform that integrates well with other publishing software. It is easy to set up and has a user-friendly interface, enabling a smooth learning curve for those unfamiliar with software of this kind.
Publisher accounting software
It shares much with regular accounting software. It offers support for apps such as Quickbooks, Plooto, Dropbox, Wagepoing, and Waypay. Small-scale ventures have needs that are easy to meet. But as every business aspires for growth, it becomes prudent to buy software for book publishers with scalability. It needs to add multi-location, multi-language and multi-currency support and support more complex consolidation requirements. Selecting the right system becomes an arduous task, more so when you consider that the system will require to operate for at least ten years. This length of service is desirable to forestall changing systems often as this disruption generates many errors and wastes effort. 
Accounting software for authors is expensive to acquire, especially for a modest publisher. In this case, they can obtain the software through a monthly licensing agreement or through SaaS, options that our proprietary platform supports. Providing SaaS increases access and allows the same platform to serve clients at their different levels of need. It also hopes to break dependencies on QuickBooks, which has become the go-to solution for firms because of its perceived adaptability. Our software expands on its functionalities and looks to offer more value and expand functionalities found in apps such as:
FreshBooks- for invoicing
Sage One- For project management
Wave- for accounting 
Xero- for payroll
When there is an increase in inventory management needs and cost, more functionality is required. Currently, that is found in apps such as
CYMA- for its complex payroll and HR functions
Sage 100- for inventory management, costing, and distribution.
Microsoft Dynamics- for distribution and manufacturing
Despite their robustness, they lack some core reporting components. Consequently, different apps are used to offer these additional functions. They include:
Avalara- for tax reporting
Microsoft Power- for business planning
Prophix- for reporting and budgeting
These systems can be deployed quickly and scaled as required. They are most robust when given as traditional software rather than SaaS, which is still maturing as a solution.
We have tried to make our software more flexible to allow it to be used in publishing as royalty portal software and adaptable to a monthly or yearly subscription model and a cloud product.
A big publisher might not have a large enough team to meet all the accounting tasks demanded by their businesses. Even with a diverse team of CPAs, a need for sophisticated accounting products and tools remains constant. A robust solution that allows for easy management of operations meets the demand of their authors and meets their outlined business goals becomes an invaluable investment. Despite advancements in accounting software, there is no single one-size-fits-all solution. Our software, though, is as close as it gets.
Please contact KNK Publishing at 1-908-206-4599 or +44 020 3985 0936 to explore the full potential of our software.
Accounting Software For Book Publishers